OK  PEOPLE
A WHOLE NEW CROP OF SHOWS EXIST AND I. AM. LIVING. But Sunday May 12th I did die a little because VEEP came to an end. The 7th season reminded viewers that it was nothing short of one of the most fucking hilarious shows ever conceived.
Take a look at what I've binged / am currently binging and let me know what your show-of-the-moment is!
–VEEP (HBO GO)- It's the end of an era, people. To be completely open, honest, and candid: I'm not sure I got the ending I wanted. It made sense I guess but it really left me questioning like, everything.
–Lunatics (Netflix) Chris Lilley is back and funny as fucking ever. His career is serious goals because he created it, wrote it, directed it, composed the theme music for it AND  stars in it and he plays all of these funny ass endearing characters. I laughed and cried with Becky, Joyce, and Jana. I eerily identified with Quentin Cook (minus the attitude, the big ass, and I'm actually a good singer). I did have to fast forward through Gavin's portions of the show, though.
–Special (netflix)- Listen, I love it. The episodes are 15 minutes long making it insanely easy to binge, and truly, it's a good show. I really actually didn't hate a single character except maybe the mom's boyfriend.
–Now Apocalypse (Starz)- It's bizarre. It's very sexual. It's kind of amazing? Definitely a must watch purely for the wtfs that will be flowing from your mouth at every crazy sexy plot twist.
–Santa Clarita Diet (Netflix)- I am d e v e s t a t e d by the cancellation of Santa Clarita Diet because it was so fucking light hearted and funny and I have a thing for Drew Berrymore even though she's sort of terrible but her hair is a goal of mine. Hopefully Netflix changes its mind because hello at least 65% of their original shows are not even close to good.
-Barry (HBO) I really only started watching Barry because it came on right before Veep and right after Game of Thrones but I actually got into it quite a bit.
-Dead to Me (Netflix) – Binged in two nights, a definite must watch. It's funny, it's heartbreaking, it's vulgar, as one tweet i saw described it: it's about rich white people destroying each other's lives by the beach,–it's everything I love.
-Game of Thrones (HBO) – The final season of the biggest show on television, people! But I will say–the writing is a lil lazy? Not as dramatic as I expected? Not as…idk…convoluted as i expected? barely any nudity??
What / If (Netflix) – I love a good Renee Zellweger piece so i may be a touch biased but i was pretty into this show. Definitely different than I thought it would be and not funny really at all but kind of in the sense that it pretty much seemed like a more polished daytime soap opera most of the time.
I'm Sorry (Netflix) – Obsessed. Typically, shows that air on cable aren't my total favorite because the vulgarity isn't up to the level I normally love but I'm Sorry gets it done. I love Andrea Savage as Veep's president Laura Montez and she just kills as a character loosely based on her real-life persona and Tom Everett Scott as Mike is a perfect foil.
The Other Two (Comedy Central) – Their little brother is famous and they exist. I love it. Is this how literally everyone in my family feels like all the time? 😝
Overthinking With Kat and June (Youtube) – I don't watch much on YouTube but I tuned into this and I actually really liked it. It's an easy watch, lighthearted and funny and I love a pretty ginger. AND I FuCkInG LOVED June's dinosaur outfit are you KIDDING.
Out Of Practice (Prime)-  A very '05 sitcom about a family of doctors just like doing their thing. A typical divorce and lesbian sister and those elements. AND canned laughter. But it's interesting to see Ty Burrell before becoming Phil Dunphy.
Chernobyl (HBO) –  It's intense. And intensely slow? It's interesting to learn about (albeit through the lense of artistic liberties) such a crazy event in the history of the world. Like a whole area that's just like nope, not a chance.  So crazy.
Sideswiped (YouTube) – Kind of into it. They introduce each new character with a dating profile so that's kind of cool. Easy binge, funny, solid show, you know. And they used the real price of a Trenta Iced Coffee from Starbucks so that's dope.
Blackish (Hulu) –  I think it's hilarious. I love the characters, I love Tracee Ellis Ross, the kids are funny, I'm into it.
Succession (HBO) – I love a good wealthy family drama so it's not shocking atall that I would like Succession. Each character is dynamic and well developed and they keep the semi been-there-done-that storyline Season two starts in August.
Grace and Frankie (Netflix) – New season alert, bitches. Hilarious as always–if I live that long I hope I have a dope beach house and friends.
Champaign Ill (YouTube) – I got sucked into a vacuum of YouTube originals one day and I really enjoyed Champaign Ill — it was funny and chill and lighthearted.
Black Mirror (Netflix) – Okay I'm not really a Black Mirror fan BUT Miley is in an episode of the newest season so I tuned in for her. I liked it! Weird but good. I ended up watching from that episode to the end of the season and you know, I was less creeped out than I thought I would be for sure.
Big Little Lies (HBO) – SeAsOn tWo MoTHa FUqQEr!! currently airing, it's good. Meryl screamed! Laura Dern's character may become likeable?! Big things are happening in the Otter Bay community.
Russian Doll (HBO) – A strangely addictive show–I went through an interesting roller coaster of really enjoying it and then also kind of cringing? You have to be a Natasha Lyonne fan because the whole show revolves around her and her three syllable pronunciation of "cock-a-roach". The bathroom door in the first episode though is very dope.
The Newsroom (HBO) – I'm currently grappling with how I really feel about this show. Admittedly, I hated the first episode and that kept me at bay for a while but i decided to give it a whirl starting with episode 2 and it seems to have helped. I like the pace of the dialogue but I don't know that I love the humor? And the concept of it being a fictional tv show about a fictional newsroom reporting factual, real-world news is very interesting.
House Of Cards (HBO) – Two words: Robin. Wright. I will admit that the season had a different pace, a different feel with the absence of Spacey. She does well to fill the vacuum and then some, but it was a weird feeling as a viewer to have watched this woman rise from running a charity like a Fortune 500 small cap huge corporation to the highest office in the land. Listen though, she wears that power well.
Chasing Happiness (Prime) – This. is. hilarious. All the drama of a boy band mixes with the brother aspect mixes with struggles with religion mixes with why did they live in texas and new jersey and like pennsylvania or something mixes with finally, the story of how the Jonas Brothers died the first time.
Guava Island (Prime) – Loved the music; loved the vibe; love every opportunity I get to stare at Rihanna for any given amount of time; it's a solid watch. I was kind of surprised when it was over because I was like wow so short.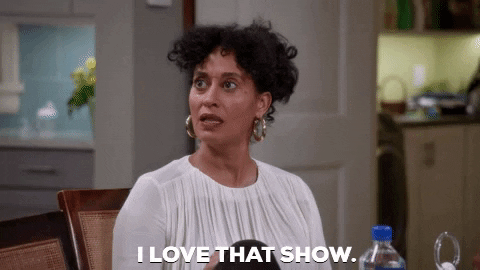 So that's the newest batch of shit i'm watching!!!! I hope that this list will alleviate some of the 'oh shit what is there to watch on literally any platform' thoughts that will be plaguing you when you sit down to chill.
Enjoy!
-chasertheprince
***i do not own any of the above images***