I reference this old genius in my hit, "Plastic": 
"Leo Baekeland you were too good

'cuz your product's way better than wood"
and in fact, it's true. Mr. Baekeland is often referred to as the "father of the modern plastics industry" largely because of his invention of bakelite, which is dope bc i would fuqqin totally name some shit i invented after myself like are you kidding.
anyway, bakelite was the first thermosetting plastic, a plastic that does not melt or soften when heated. this new invention literally paved the way for every plastic we use today.
needless to say, Baekeland was smart as fuqq. born in Ghent, he stayed there until 1889 when he came to the United States to join a photographic firm. there he realized his pioneering talent and was like "ayyy i'm going to start my own business and develop this shit further for me & not some boss," and he did.
out on his own, he manufactured his invention, Velox, which was the first commercially successful photographic paper which could develop under artificial light. he later sold the company and the rights to the paper for a mere milli.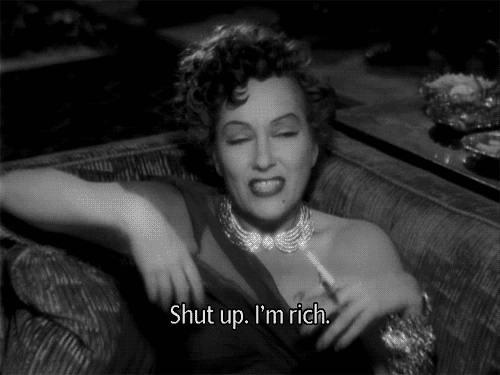 in 1905 he was just putzin around and was like (to no one in particular) "you know what would be bitchin? a synthetic substitute for shellac!" the quest for such a substitute led him to discover bakelite around 1907. though it had technically been discovered before, no one had been able to find a way to form it into thermosetting plastic–but Leo, he could do anything.
& he did!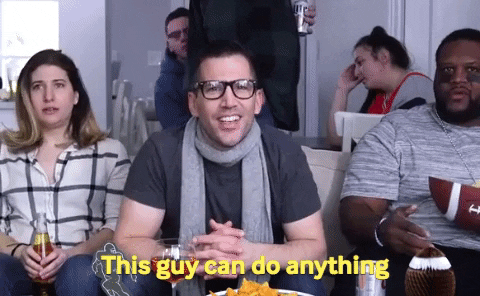 and that, kiddos, is why he's known as the father of the modern plastics industry.
interesting, huh?
-chasertheprince
****this may come as a surprise, but this info did not come from my brain. I found it on many sites, but specifically https://www.britannica.com/biography/Leo-Baekeland***
*****gifs courtesy of giphy.com*****